2011 Gelding - Also a Dream "Tiger" is available for sale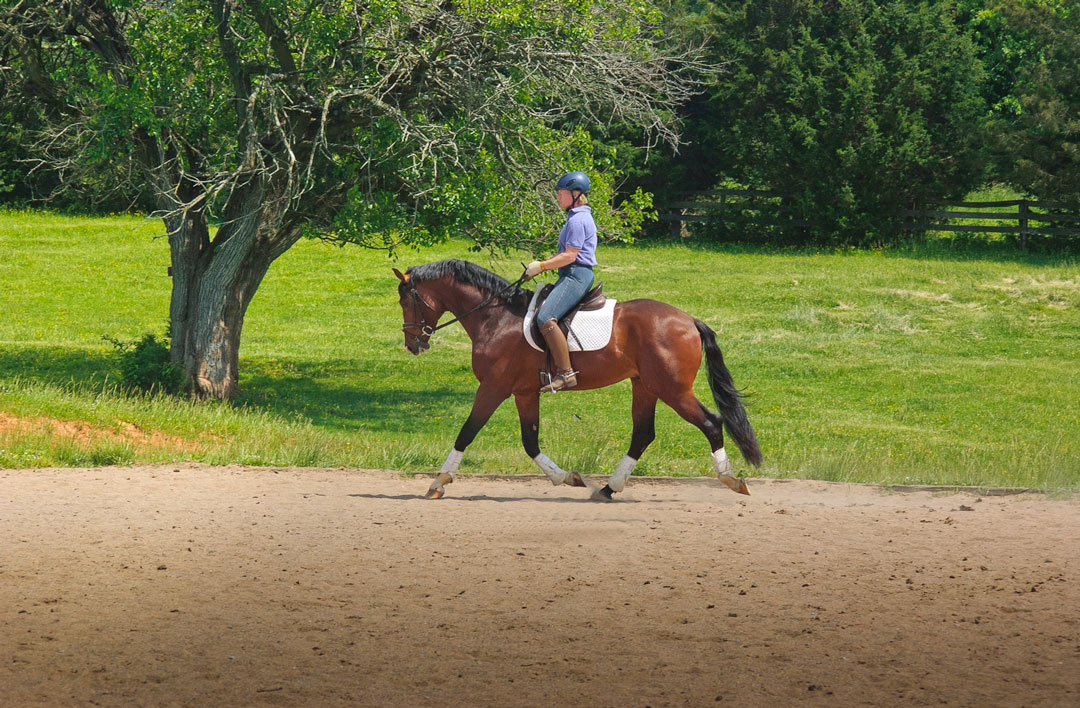 Tiger is by Devon Stallion winner Dream Along out of Anne Cora and Dam Sire Sion. Registered with Rheinland-Pfalz-Saar e.V
Tiger is a 2011 superstar. We purchased him as a 2 y/o. He is professionally started by Sue and has an unrivaled work ethic and talent in everything we ask him to do. He is just plain fun to be and work with on the ground and under saddle. He is one of the most easy going youngsters we have brought along and he is fancy and smart enough to be an FEI competitor.
Tiger is solidly working THIRD Level at 6 years old and demonstrates clean flying lead changes.
He is 16.0H, super kind with the best brain of any youngster started recently.
He has three uphill gaits and is forward thinking. He is ridden dressage 4-5 days per week by Sue Cooper.
His temperament is wonderful.
Very AA Friendly
Jumping a small course November, . This was a day of firsts for Tiger and he suprised all of us with just how special he is. This was the first time trailering to another facility. It was his first time trailering over an hour with another horse next to him. It was his 3rd time over fences and his first time ever jumping a course. And the wind was blowing about 20 miles an hour. Tiger was PERFECT.
This email address is being protected from spambots. You need JavaScript enabled to view it.?subject=Tiger">Please call Jeff or Sue at 540-296-0836. or click here to email.

Category: Price Range $50,000 - $75,000