HELP! Business is Booming!
Update 11-02-15 We have 3 openings in November. Don't miss out on the Fall selling season. Let us help you!
Call us to talk about your horse to see if we have a match in our database of buyers!
We get calls every week with buyer's who can't find the horse they need and we NEED inventory!
Preference given to AA safe 3rd level and higher horses priced $30K-$75K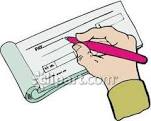 Do you own a quality dressage horse for sale with a trainer that has been on the market 90 days or more and hasn't found a new owner?
Is the line of communication with your agent open, or are your calls or emails not returned promptly? (Are prospective customers getting their calls or emails returned?)
Do you know if there is or have you seen a written marketing plan for your horse and have metrics available to judge it's effectiveness?
Do you need your horse to sell so you can get on with your life or buy a different horse?
Do your or your representative know how much time and effort is required to successfully market a horse these days?
Do you struggle to understand or explain to your significant other what is really happening with your horse as you continue to write checks every month?
or Call 540-296-0836