Frankling found his match! We are so happy for you Kelly!
FDR has shown through 4th Level, has schoolmaster temperament and ONLY 14 years old.
Are you wanting a to get into the ring and learn or show? Maybe earn your Bronze Medal? Do you desire a larger horse with lots of show experience who patient and forgiving?
I know him well as he was my personal horse before selling him to a Junior who did very well with him!
Now, she has asked me to find him the perfect home and given us the price flexibility to allow that to occur quickly. Call me today! 540-296-0836 Jeff

Franklin is back! after a successful partnership with a Junior, to find his next perfect match!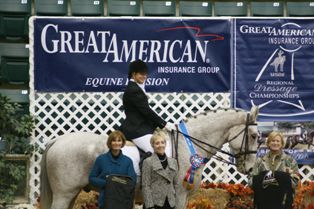 Fabulous Suspension, Changes, Lateral Work and Temperament in a 17.2 Hand shown 4th Level AA or Junior Safe Schoolmaster.
14 Years Old

Fabulous gaits

Suspension Plus

Goes well in Double Bridle or Snaffle

Tolerant, Forgiving, Very Kind Disposition

Beautiful Lateral Work

Clean Changes

Working Tempis now

Schooling PSG movements

Beginning Piaffe

No Vices or Health or Soundness Issues

Video Available Soon

Don't let his size scare you away, Sue is 5'4" !!!!

By: FIRST GOTTHARD (click for Pedigree)

Video is current: Taken 05/01/2014
Contact us by This email address is being protected from spambots. You need JavaScript enabled to view it.
Phone 540-296-0836