Ready to play in the CDI Ring? Siep is your Ticket to Ride!
Siep Found his Match 3-30-2013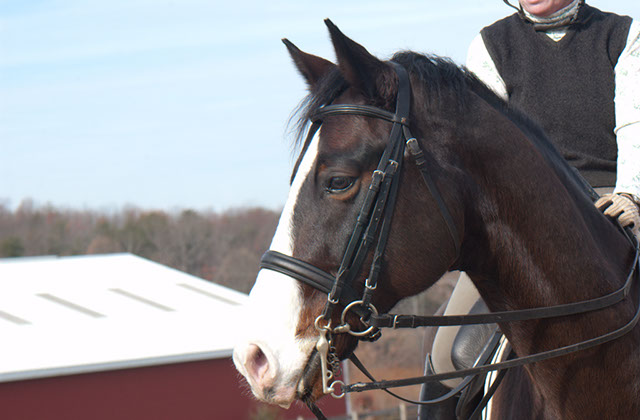 Siep (pronounced "seep") is a stunning dark dappled bay with the most amazing white face! He is an imported, registered 1999 Dutch Warmblood 16.3H.
With his movie star good looks and charisma, you will not be overlooked on this guy! Siep has a show record through Int. 1 and shown very successfully by a Young Rider as well.
Siep loves to work and is a fabulous schoolmaster as well as a very competitive show horse. The judges love this boy and he always has a fan club wherever he goes!
Siep is always a barn favorite with his silly expressions and a love for attention. He has earned 2 Silver Medals an is ready to turn a "Hat Trick" with you.
Get out your shad-belly, this guy will make your FEI Dreams of cantering down the centerline come true!