Buying and Selling Dressage Horses in Today's Economy
Buying and Selling Dressage Horses in Today's Economy
How to Navigate the Current Dressage Horse Marketplace
By: Jeff Johnson - Impulsion Unlimited Dressage Horse Sales and Consignments
Things are not quite as awful as the nightly news or newspaper headlines would have us think.  Sure, the economy isn't exactly thriving, but contrary to the headlines and the talking heads, it's not a total meltdown.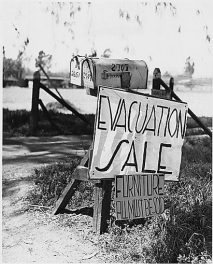 The sun will come up tomorrow and for those of us who love our horses, there is a lot to be said for the comfort of riding and spending time with our dream horse that can't be measured like the performance of a stock. The truth is that quality horses will continue to be both bought and sold.  People who want to buy or sell a horse shouldn't be afraid to go about their business in today's market.  For sellers, the good news is that quality horses, even in the softening market, are still selling.  Contrary to what sellers whose marketing strategy is put an ad on one or more websites and wait would tell you, the market is not dead. Sellers, however, do need to realize that horses today are not worth more than they were between 2005 and 2007, at the height of the booming real estate, and easy credit free-for-all.
Historically, quality horses have proven to be reasonably safe havens of value, but like most assets, their value fluctuates with the economic times.  Strong economies tighten the supply of quality horses and raise prices; economic slowdowns like the one we are in now do the reverse to some extent.  The author's experience suggests that the demographics of the dressage horse market are such that an economic downturn is not affecting buying and selling as much as other areas of the equestrian community. The good news is that there is a larger supply of quality horses available at more reasonable prices out there.
First Things First

Buyers and sellers should first realize that buying and selling a horse should not be an adversarial relationship. Both parties want to exchange an animal they love or want to love that is capable of doing its intended job.  By working together towards the same goal, the both parties can be successful.
For a glimpse of what's really going on in the marketplace, let's examine some actual, recent sales so that potential sellers and buyers can see in the inner workings of successful and unsuccessful quality horse transfers.
Three Dressage Horse Sales Stories
A Mismatch from the Start
An eight-year-old Hanoverian gelding came on the market because the seller went to Europe in early 2007 and fell in love with a six year old big moving bay gelding. She imported the horse and almost immediately started having difficulty sitting his large movement and adapting herself to his unforgiving sensitive nature. She did not have a professional accompanying her when she bought her new mount nor did she feel that she needed to pay a commission now to a professional to help her sell. She could sell the horse from her own farm. After all, "he is an imported Hanoverian gelding with big gaits and great bloodlines". He hasn't been in serious work or professional training for months at this point and her riding style has "detuned" him so to speak.  Yet this seller had (still has) an overly optimistic view of her horse and is paying no heed to the softening market.  She priced her Hanoverian using the "cost-plus" approach; as a result, it languishes on the market. More than year later she still pays feed, hay, shavings, insurance, shoes, advertising, farrier, vet bills and so on.
Sellers like the one referenced here need to remember that the price a horse sells for is not "cost-plus", - derived by adding together what was paid for their horse (cost), (plus) all the board, training, showing, farrier, veterinary, insurance premiums, and other expenses.  Sellers also need to remember if they have reached the decision to sell, that owning the horse is costing them money every day that they continue own it.  Horses for most people are not assets.  The unrecoverable costs include everything associated with ownership.  Additionally, if the horse is not in a training or maintenance program, the value of the horse itself is depreciating. Training is really the only area capable of improving value. Other costs often not considered by most sellers are the "opportunity costs" associated with either what else could be done with the equivalent money or the emotional costs of not having a the horse you love to work with every day.
Bottom line: If you decide to sell, price the horse to sell not based on hope or wishes or use someone else's outrageous price to justify one of your own. "Hope is Not a Strategy".
If you are still not convinced, my 2003 land rover is worth $8,500 or about 1/5 of what I paid for it and I figure I have spent another $10,000 in fuel, service, insurance, and interest on the loan. I really want a new truck and I want to sell it FAST.  I am ONLY asking $40,000. If you are interested, PLEASE CALL ME, it really is nice looking and gas prices aren't going up that fast! But hurry... next month I plan to

increase my price to $41,000.
An Unanticipated Life Event
In another case, a woman had recently purchased the horse of her dreams.  It was also, an eight-year-old Hanoverian gelding and had been shown through first level and was schooling second-level dressage.  He came on the market because the owner was unexpectedly diagnosed with a medical condition that was going to curtail her riding activity for a minimum of 24 months.  Pragmatically (and wistfully), she realized that it would be better to sell the horse rather than let it sit in a field with her retirees for two years or maybe longer.  Or, have her money tied up by leasing him out and taking on the risks associated with owning the horse while in the care custody and control of someone else.  This horse's training and condition were excellent.  He had a show record and an amateur perfect brain.  The market had softened between her purchase and her decision to sell; she wisely accepted this as a fact and priced the horse to sell as soon as possible.  She didn't want to horse to sit and linger longer than necessary, possibly risking further softening of the market while continuing to incur the additional expenses and risks associated with something happening to her horse.  The result, this Hanoverian sold at its full, initial asking price, albeit at a price less than the seller had originally paid for it, in less than three weeks.
The Shortened Long Road
Another example was a horse owned by an adult amateur dressage rider and trainer.  The horse was trained through fourth level and schooling Prix St. Georges. The horse was very well-trained and had a show record including numerous awards and had a temperament that any owner would be ecstatic to have.  However, due to changes in circumstance, a decision was reached that the horse needed to be sold.
She tried three avenues; word-of-mouth/internet advertising, talking to a well regarded local dressage trainer and judge and contacting Impulsion Unlimited, a professional horse marketing farm specializing in dressage horses.
The word-of-mouth and Internet advertising produced lots of interest, but no real buyer.  At first she was very encouraged by the volume of .com page views, phone calls and the number of videos that she was mailing but quickly became frustrated when she realized that all of this activity did not go anywhere and she really needed to get the horse sold.
The dressage judge was duly impressed by the correctness of the training and the accomplishments in the show ring achieved by the horse and rider.  She "thought" she might have a buyer in her barn and suggested a price that was a bit "optimistic".  She suggested that if the horse was in training with her and shown out of her facilities that the buyer would have a great chance of commanding a premium price for her horse that would more than offset the cost of her board.  Encouragingly, during the first few weeks, at the, ambitious price the horse continued to draw high praise from all lookers, but yet no buyer emerged.
The seller experienced two challenges over the next two months: the first challenge was that the well-meaning judge was spread too thin to market the horse effectively.  She had a lesson program, a training program, horse shows to judge and clinics to teach. She also oversaw the operations of her facilities which resulted in there not being enough time to exert the efforts necessary to proactively find a buyer outside of her personal contacts.  Secondly, the market was softening and the price, while not outrageous was already at the very high end of value.
After 90 days elapsed without success, the owner contacted Impulsion Unlimited again about marketing the horse for her at a price we initially recommended that would position the horse to be competitive in the softening market (in which the number of Fourth Level/PSG dressage horses are increasing steadily).
Almost at once, several prospective buyers contacted us; most, however had some conditions attached (selling their horse, securing the funds for purchase, etc.), or they had a budget less than the asking price.  Even though the horse was purposely priced to attract buyers in the market's present circumstances, some people still wanted to "Dicker" before even trying the horse on what was already a fairly priced 4th level dressage horse.  (Overzealous dickering is a common mistake that costs many buyers a great horse at a fair price.)
At the same time, a buyer and her trainer came forward who had done their homework.  The buyer had cash in hand and no contingencies regarding selling another horse.  Her trainer devoted a large portion of her time to buying or selling horses and understood the market.  She had extensive experience working with other professionals both in the US and abroad.  She also understood the needs of her client and developed a list of criteria to make the search both efficient and effective.  By using a defined screening process, her approach helped to also keep the travel budget under control. The trainer immediately contacted us, reviewed online video and contacted her client to book travel reservations to come out and try to horse the following weekend.  They both loved the horse and a perfect match was in the making.
The buyer briefly tried to bargain on the price, but quickly realized that she would miss out if she continued to "Dicker," and settled at the asking price.  A local vet was prescheduled for an appointment for the following day.  We contacted the vet to confirm the appointment and the client contacted her vet in California so that both veterinarians would be in a position to review the digital x-rays when they were taken and make a decision or investigate any perceived issues while the vet was still at the farm.  The vetting went well with no major issues that would impact the horse's ability for the intended job. She signed a contract contingent on funds being wired in the following day and now she owns the horse of her dreams.
In this sale, several methods for selling the dressage horse were investigated; the seller was wise and didn't risk the market getting softer while waiting on "talkers" or a utopian price.  And the buyer, realizing the 4th level dressage horse was a great value, bought her dream horse before someone else did.
The bottom line:
Horses are being bought and sold every day. Quality dressage horses from training level horses and prospects to Grand Prix horses in the six-figure range are finding great homes.
The challenge right now for buyers is sorting through a very large volume of horses that are coming onto the market, lacking in the necessary quality to command the "cost plus" prices asked. Navigating this landscape will be the subject of a future article.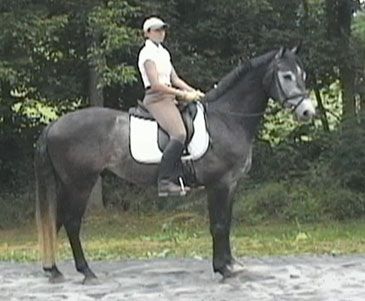 Tips for Buyer's
Do your homework.  Take the time to really think through your needs, budget ability, and then ascertain the criteria needed to assess the horse with a competent trainer and investigate "real market prices".
Have your trainer prepared to travel with you to try the horse.  High quality horses and deals don't sit around.  Make sure you trainer has the ability to travel on short notice.  If your trainer can't travel, check to see that he or she can "evaluate" the horse over the phone by talking with the selling professional and or review video footage of you riding the horse posted online to help you be in a position to decide definitively yes or no. Otherwise you do risk losing the horse to someone else while trying to schedule a time later when the trainer's schedule works and may be tempted to complain about how that unfair seller sold the horse out from under you.
If you are not buying locally and need the opinion of your vet, coordinate to have your vet available on standby at a prearranged time that coincides with the standby vetting scheduled at the farm where you are trying to horse.  If your vet can not be there for vetting, consult in advance as to what you both agree should be the required x-rays or other information that he/she will need to be comfortable about rendering an opinion and make sure this information is shared prior to the local vetting actually beginning. If possible see if the seller has access to a high-speed internet connection and can upload digital x-rays to the Internet for your vet to review while the local vet is still there. Make sure the local vet considered has digital x-ray capability too.
Don't haggle just for the sake of haggling.  Everyone likes a "deal," but if the horse is already priced correctly, you risk losing the horse of your dreams while you're trying to shave a few dollars off the price.
Be pleasant to deal with.  This sounds simple enough, but it's also a great negotiating skill.  If you're non-business like, a bullying, or rude buyer, your attitude can prevent you from getting your dream horse.  Professional sellers know how to recognize demon buyers and will quickly dismiss you if they come to the conclusion wrongly or rightly that you are not serious or will be a royal pain in the _____.  Owners selling for the first time are also quick to learn about time wasters. If you're pleasant and easy to work with, it may even open the door to your dream horse.  Why?  If it's a really good deal, the seller's phone will be ringing and e-mails will be coming in.  For any seller, it's painful enough to part with his or her "baby," so why deal with the extra misery of the difficult buyer?  Be nice, - it works!
Tips for Sellers
Be realistic about everything: the market, the economy and your horse.  Sure, it's been a great horse, but is the horse in training and in top condition?  Has it competed successfully at the level it is being represented?  Do the pictures or any videos you've produced show the horse at its best?  Look at your horse like a stranger would; try to see it for the first time and describe it objectively. Do a search as a buyer and figure out what you would be willing to pay for a horse you don't know with the abilities and training of the one you own. Be professional in your marketing. You don't want to lose a buyer over in an inaccurate description, awful pictures, or poorly r

epresented videos, which could lead the person to start doubting and pass over your horse. Get help if you need it.
Be honest and upfront about any issues you know of, or suspect.  The buyer can make up his or her own mind about whether it's a big deal (e.g., the horse has vices, it needs individual turn out, it is not good alone on trails, it needs a sensitive rider and is not suitable for an amateur beginner.  These aren't mortal sins for the horse but could be for you if you're wasting people's time unnecessarily.  Word travels fast in the computer age. Remember that for buyers, looking at horses is an expensive process in time and money. Many of them have to travel great distances to find the right horse and may be paying their professional for their time. Do the right thing if you know it is not good fit.
Use a known professional equine marketing specialist if you don't have the time, facilities, knowledge, or patience to hand hold the buyer through the entire process to clarify needs, create high quality videos, write concise advertisements, deal with other professional trainers, show the horse at his best, navigate the pre-purchase exam, and stay emotionally detached during the entire process.

Watch what you say.  Sellers can find themselves in expensive litigation over something they innocently said or unintentionally misrepresented to

a buyer.  Today, many states have disclosure requirements regarding sales of horses.
A professional equine marketing specialist will know what deals are troublesome, and the problematic buyers to avoid, saving everybody a lot of time, expense and aggravation.  Additionally, most sellers can make more money doing whatever they do for a living rather than talking on the phone with "interested" but unqualified buyers and constantly running to the stables to show the horse to lookie-loos.  Run an ad for your horse in the local horse newspaper and you'll have five new best friends who want to try your horse that have no intention of buying and a dozen or so requests for videos even though the requestor may be local to the area.
Have patience; promptly respond to and accommodate serious buyers.  If your horse is correctly priced, it will sell; if it has "issues," price accordingly.  There are always buyers who like to purchase "do-it-yourself projects" if the math between the purchase price and the time investment works out.
Keep everything businesslike and don't take unnecessary risks; an honest buyer won't expect you to do anything foolish like let them take the horse on a two-week trial.  Avoid "bully buyers" who want to beat up your horse, take it to their farm and have their vet look at it to further beat up your horse and then pound you down on your price in a weak moment.  It's not fun, and if you're priced right, you don't have to take it.
Payment by wire transfer is now the norm.  Don't give out your bank information too soon.  A real buyer won't need it until he or she is en route to try the horse or is in the process of vetting the horse.  If you don't know your buyer and don't understand the paperwork get help finding contracts and bills of sale examples to complete.
About the author: Jeff Johnson and his partner Susan Cooper, a USDF Gold Medalist own and operate Impulsion Unlimited Dressage Horses in Huddleston, VA and can be reached via email at:
This email address is being protected from spambots. You need JavaScript enabled to view it.
This email address is being protected from spambots. You need JavaScript enabled to view it.">